Youth Ministry
Sunday School
Sunday School classes are on summer break. Classes for our students in Kindergarten through 7th grade will resume during the 10 a.m. worship service on Rally Sunday, September 11th. Have a great summer!
Our Sunday School uses an ecumenical curriculum, Seasons of the Spirit, which offers resources to integrate with our worship service. We are blessed with both long-time and brand new caring teachers, who enjoy our children immensely. Sunday School is offered alongside our worship service, with children leaving after the children's message.
---
Service Projects
Once a month, our families gather for a service project to help our neighbors or those in need from our own congregation. We have raked leaves, made cards and cookies, and created sidewalk art to cheer up the neighborhood.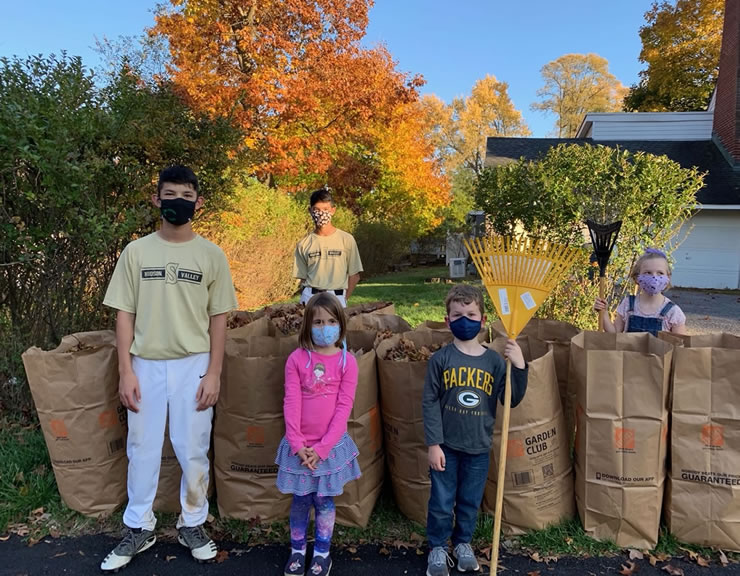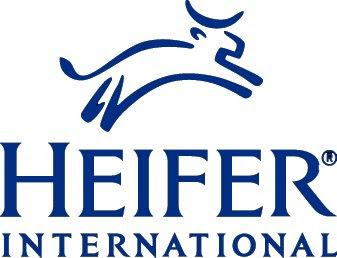 Heifer International
Baa, oink, quack-quack and thanks! With your generous help, our Sunday School class raised over $500 for Heifer International, a non-profit which provides farming and entrepreneurship training worldwide to fight hunger and poverty while caring for the Earth. The children voted to donate an alpaca, a sheep, a pig, a goat, two flocks of ducks and two flocks of chickens!
---
Special Events
Our children enjoy Christmas Pageants, Youth Sunday, and other special events throughout the year. This year we presented a virtual Christmas Pageant.
---
Confirmation Class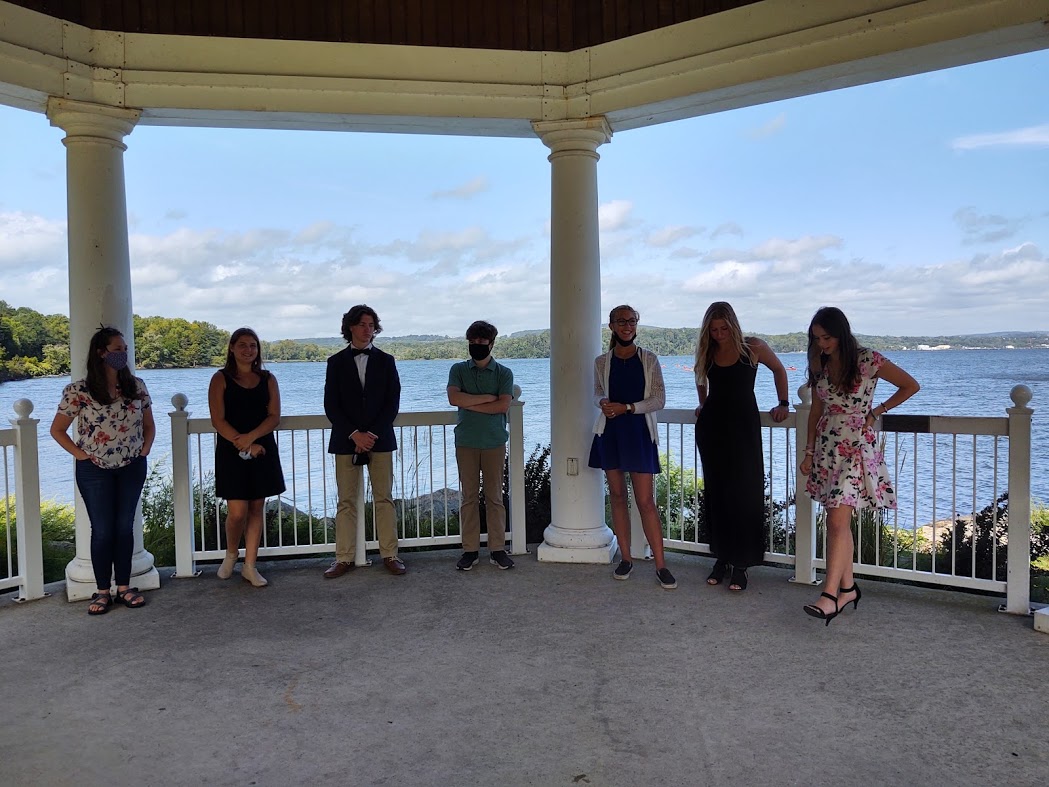 We offer Confirmation Class every other year, for youth in 8th grade and up. Our Confirmation Class is held on Sunday mornings, utilizing denominational curriculum. We enjoy creating new relationships with Confirmation Mentors and engaging in service projects as part of our learning. We welcomed this year's confirmation class to the church on June 12, 2022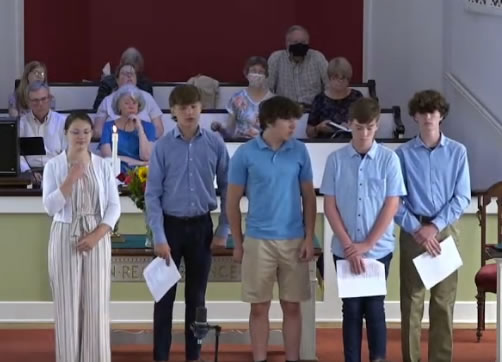 Midnight Run

We are excited to join other Presbyterian Churches in midnight run this Fall. Midnight Run is an opportunity to help our brother and sisters who are living homeless, bringing food and other supplies. We look forward to this opportunity to serve our neighbors.
Our youth are important to the ministry of our congregation. They assist with our live stream, and are integral to church events. Our youth help make ministry happen at CPC and we thank you!